Loudness (ラウドネス, Raudonesu?) is a Japanese heavy metal band formed in 1981[1] by guitarist Akira Takasaki and drummer Munetaka Higuchi.[2] They were the first Japanese heavy metal act signed in the United States, releasing seven albums (3 in America) by the end of 1987 and reaching the Billboard top 100.[1]
Biography
Their Japanese-language debut album was Birthday Eve; a relatively successful debut album, especially given that the Heavy metal genre had not produced much output in Japan. In 1983, after recording their third album The Law of Devil's Land, they went on their first US tour, followed by a tour in Europe.[1] They moved to Europe to record their 4th album Disillusion, performing several concerts there.
Finally in 1985, through the management of Twisted Sister co-manager Joe Gerber, they inked a contract with Atco Records. Their 5th album Thunder in the East became a very successful album for them.[3] It was their first album released in America, it peaked at #74 in the Billboard charts. It had the hit "Crazy Night", noted for the repeated chant of "MZA," which vocalist Minoru Niihara finally admitted in a series of 2006 interviews as meaning nothing, but that it sounded good at the time. Thunder in the East was significant as all the songs were sung in English, which has become a trend in many Japanese bands, indeed the vast majority of non-English-speaking metal bands.
Their 6th album, Lightning Strikes, charted at #64 and they became a famous band worldwide. Touring with the likes of Mötley Crüe, AC/DC, Poison, and Stryper likely helped this. However, their success in the United States moved the group to write more commercial pop-metal -- a prime example being the single "Let It Go" -- which was quite different from what they had done in their previous albums, and lost much of the supportive fanbase.
Following the Jealousy EP of 1988, Niihara was fired from the band and replaced by American vocalist Mike Vescera with the group hoping to establish more commercial success with English-speaking audiences. Together, they recorded 2 albums, Soldier Of Fortune (1989) and On The Prowl (1991). However, such did little to improve the band's status in America and also took its toll on the Japanese fanbase of Loudness. Vescera eventually exited (and joined Yngwie J. Malmsteen in 1993) during their American tour in 1991,and was eventually replaced by Ezo vocalist Masaki Yamada to finish the tour. Eventually soon after, Masayoshi Yamashita also left and was replaced by ex X Japan bassist, Taiji Sawada and this resulted in the 1992 self-titled album Loudness and the 1993 live album Once And For All.
In 1993,the band nearly split-up, with the departure of Higuchi and Sawada. However, much like Black Sabbath guitarist Tony Iommi, Takasaki never disbanded Loudness as the group - eventually featuring Anthem bassist Naoto Shibata and Ezo drummer Hirotsugu Homma in its lineup - continued to release material. This new incarnation of Loudness released 4 studio albums (Heavy Metal Hippies, Ghetto Machine, Dragon and Engine) and 1 live album (Loud 'n' Raw) between 1994 and 1998.
The original and classic line-up of the band reunited in 2001, at the request of Takasaki, to celebrate the band's 20th Anniversary. Although intended to be a one-off, the popularity of the band's reunion in its native Japan was overwhelming and the lineup decided to continue. At least one studio album and one DVD release have followed every year since the 2001 reunion, in addition to one-off recordings, like 2005's theme song for famed K-1 fighter Musashi ("The Battleship Musashi").
2006 brought the 25th Anniversary of Loudness.
In April 2008, just two months after releasing Metal Mad, they decided to go on hiatus, when drummer Munetaka Higuchi was diagnosed with liver cancer. They played with Motley Crue in October 2008 at the Greater Tokyo Area's Saitama Super Arena, with session drummer Kozo Suganuma (Fragile, Ded Chaplin) Filling in for Munetaka. On November 30, 2008 Munetaka passed away from his illness at a hospital in Osaka city. He was 49 years old.[4]
In December, 2008, the band issued the following statement on there website about passing of there dearest friend and original drummer Munetaka Higuchi.
"Munetaka Higuchi passed away from liver cancer at a hospital in Osaka city in the morning of Nov. 30, 2008. With permission from his family, we are officially announcing his passing. We realize this announcement came late and we apologize for that. With his and his family's request, a wake and funeral will be held privately. For the press and the fans, we will make sure that you have an opportunity to say your goodbyes to him at later time. For the last eight months since he was diagnosed with liver cancer, he had been in and out of the hospital several times for the treatment. For the entire time, he was very positive and bravely fighting this disease. He had this strong desire to come back to the stage to play for the fans again. His death came very suddenly and was a very immature one. He lived his life to the fullest as a rock drummer who always gave us hopes and dreams. His heart and soul for music will be succeeded for a long time to come. Munetaka, we are grateful for all your hard work and the great 49 years you lived with us here in this world. We would like to express our appreciation for all your condolences sent here for him."
The band has confirmed that, despite the recent loss of drummer Munetaka Higuchi, they will be recording a brand new studio album, reported by Takasaki.[5]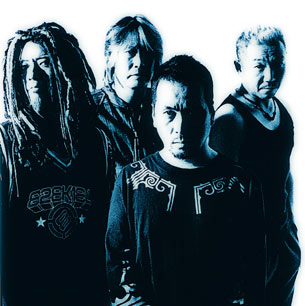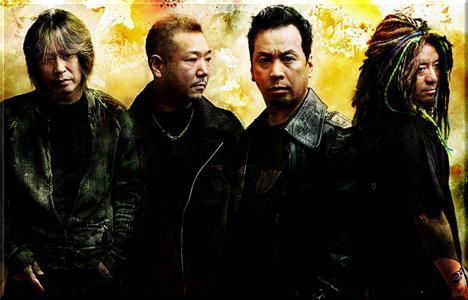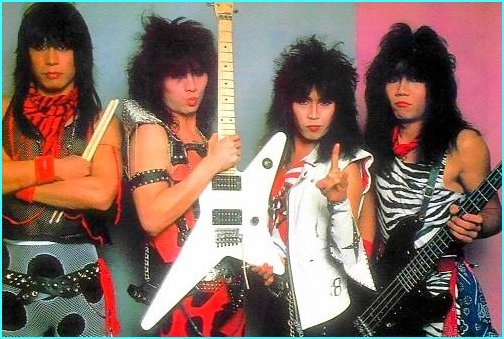 ishikawa_yamato

Michishirube




Posts

: 39


Join date

: 2009-01-22


Age

: 26


Location

: KL,Malaysia




---
Permissions in this forum:
You
cannot
reply to topics in this forum